Scranton PA Local 60 Memorial Gift
This carving has been used at the center of the Annual Strand Theatre Rememberances for the past 6 decades.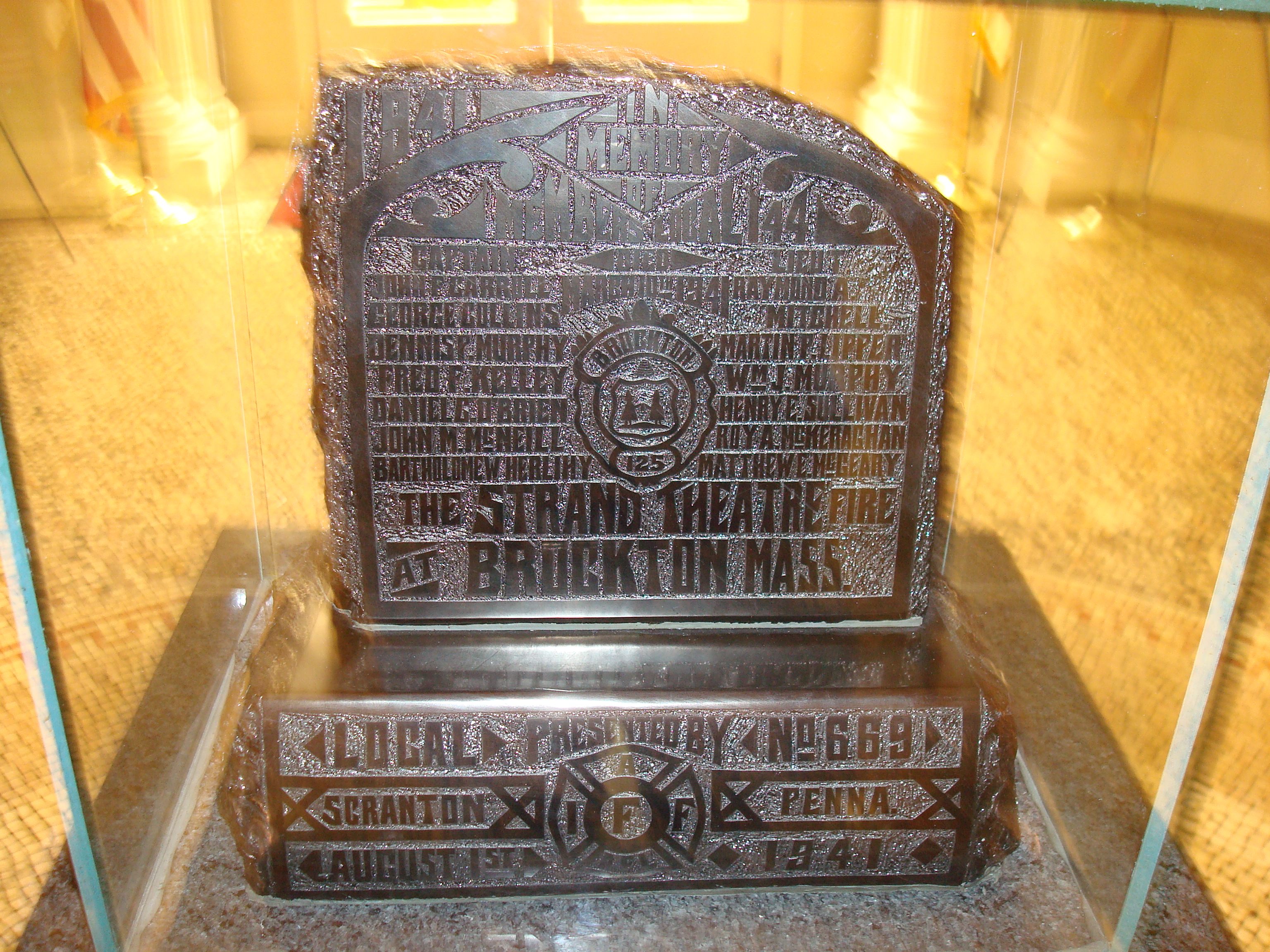 This engraved anthracite was given by the Scranton PA local in memory of the 13 Firefighters Killed at the Strand Theatre Fire.
It was carved in August of 1941. Only a few months after the tradgedy.