Retired Members
2010 Retirement Class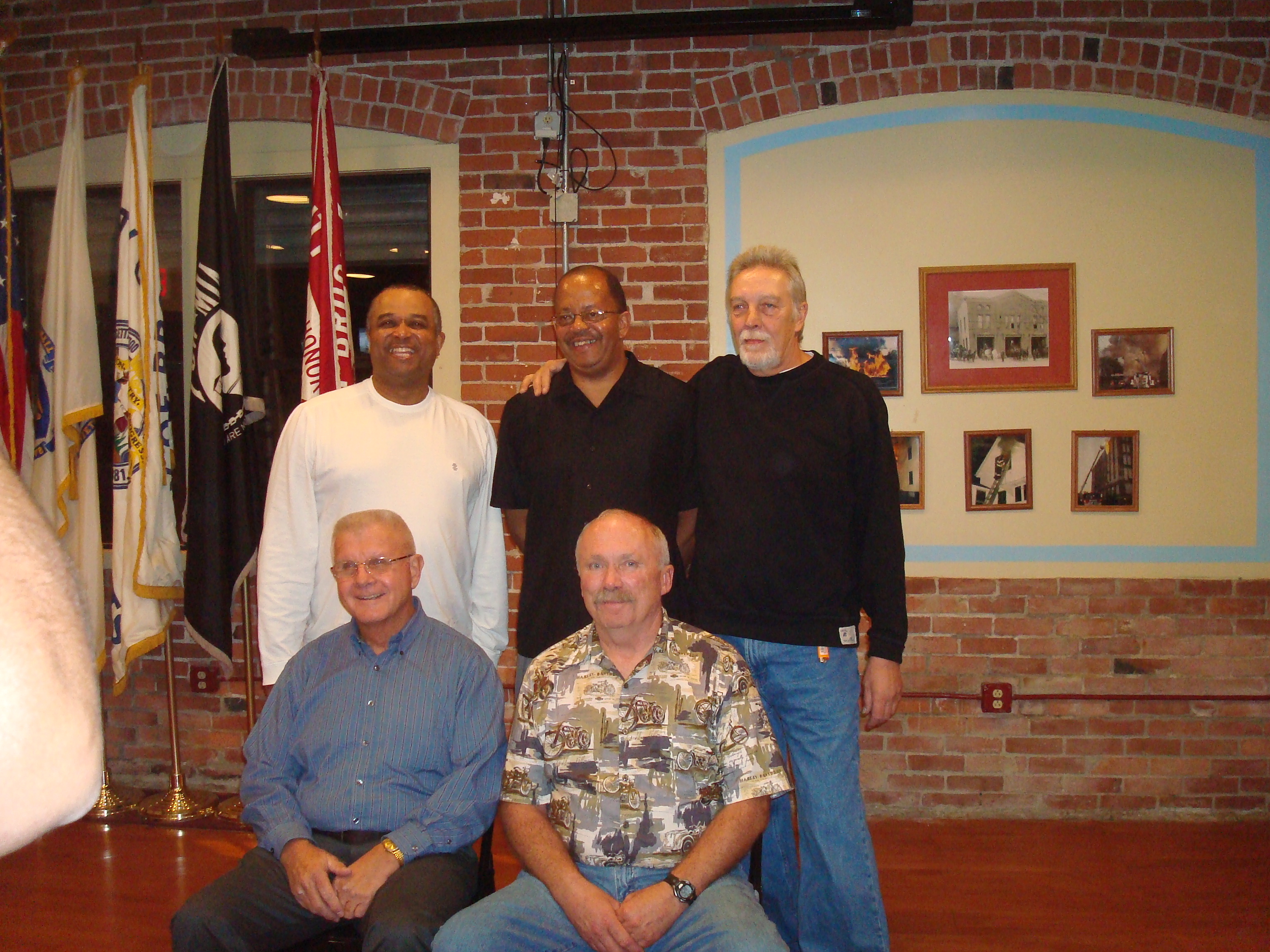 Back Row L to R: David DeGrace, Joeseph Baker, James Daniloff
Front Row L to R: Kenneth Gallligan, Scott McDuffy
Not pictured: Arthur Gay, James Sullivan, Conrad Tamulevich
2009 Retirement Class
Local 144 held our annual Retirement party at Keating Hall on Wednesday October 22nd. Congratulations and all the best to our members of the 2009 Retirement Class.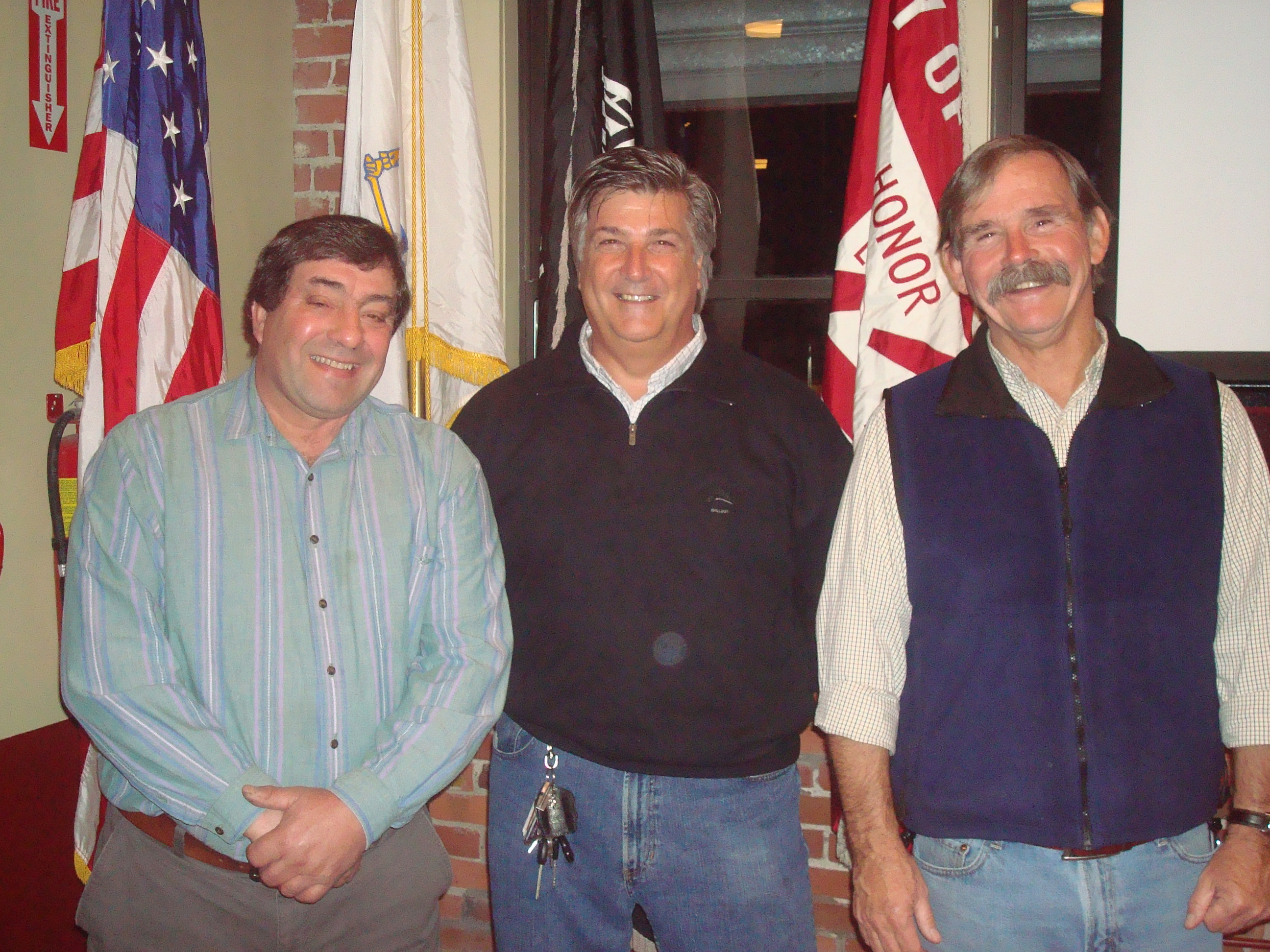 (Left to Right) Francis Celidonio, Robert Manning, Thomas Simpson
2008 Retirement Class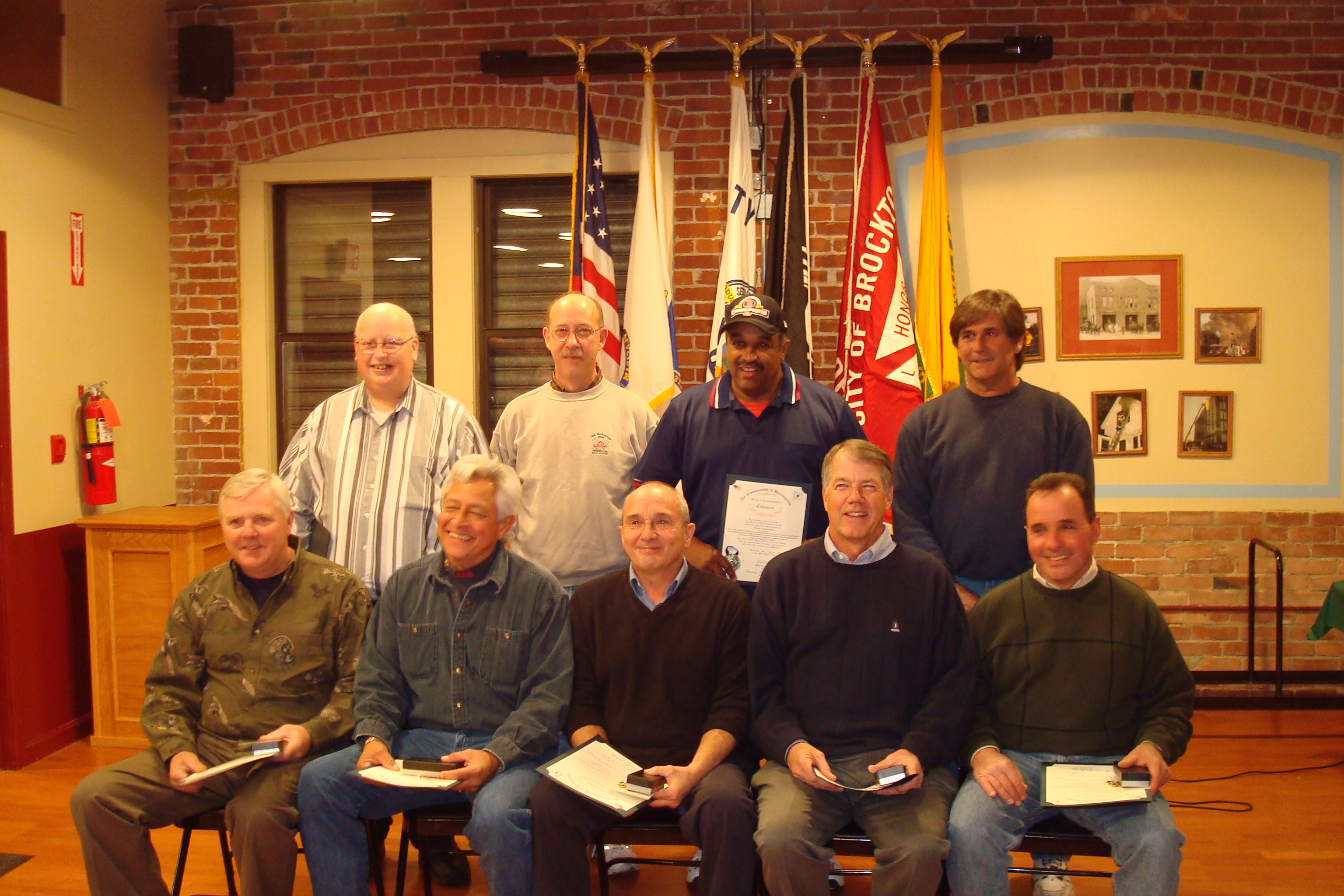 Back Row (L to R) Richard MacMurdo, Lawrence Brown, Michael Degrace, Dennis Miquel
Front Row (L to R) Robert Donohue, Carlos Casarez, Frederick Neumiester, Edward Mack, James Trabulsie
Not pictured. William Hogan and Lawrence Kelley
2007 Retirement Class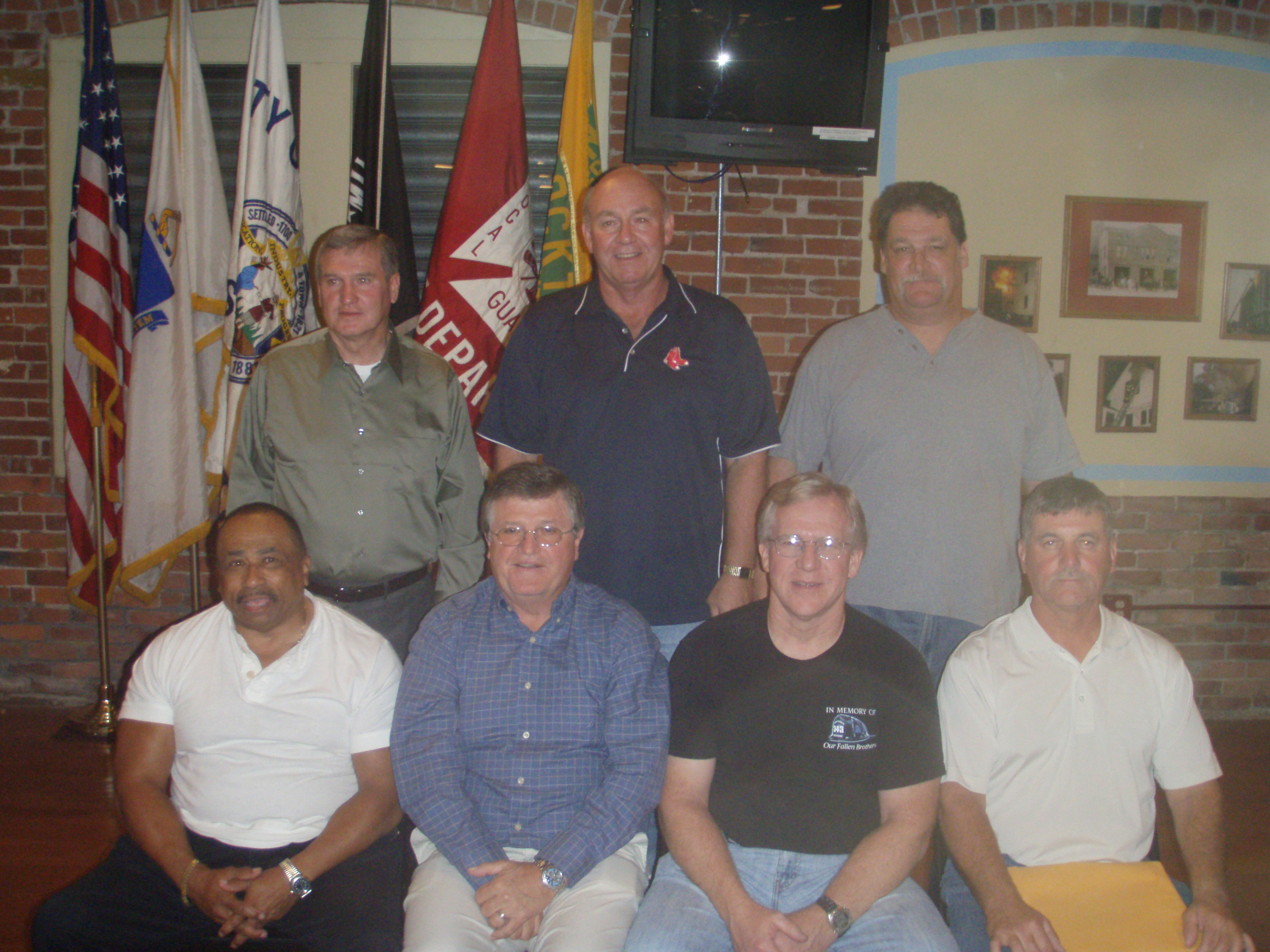 Back Row L to R: Robert Martin, Erick Rich, John Lynch
Front Row L to R: Joeseph DeGrace, Joseph Martin, Harry Gasse, James Rego
Retiree List
2005
Robert J. Bastis 17-Jan Firefighter
Richard Spry 26-Mar Firefighter
Wayne E. McAllister 15-Jul Firefighter
Leone M. Stewart 10-Aug Firefighter
George W. Moore 20-Aug Fire Alarm Operator
Elizabeth J. Kelley 29-Nov Fire Alarm Operator
Walter R. Elliot 3-Dec Firefighter
Frank J. Zarrella 15-Dec Firefighter
Joeseph E. Lacouture 26-Dec Firefighter
2006
Robert K. Nevens 9-Feb Firefighter
Peter F. Germaine 1-Jul Firefighter
Paul K. Westerlund 1-Jul Firefighter
John A. Krance 1-Jul Firefighter
Lawrence P. Gorman Jr. 11-Jul Firefighter
William E. Parlow 16-Aug Firefighter
Michael J. Mickiewicz 16-Aug Firefighter
2006 Retirement Class
Retirees were honored at the October 19th ceremony.
Pictured
Back Row (L to R) Peter Germaine, Mike Mickiewicz , Walter Elliot
Front Row (L to R) Paul Westerlund, Elizabeth Kelley, Frank Zarrella, Bill Parlow
Not pictured. Robert Nevens, Larry Gorman, Joe Lacouture, John Krance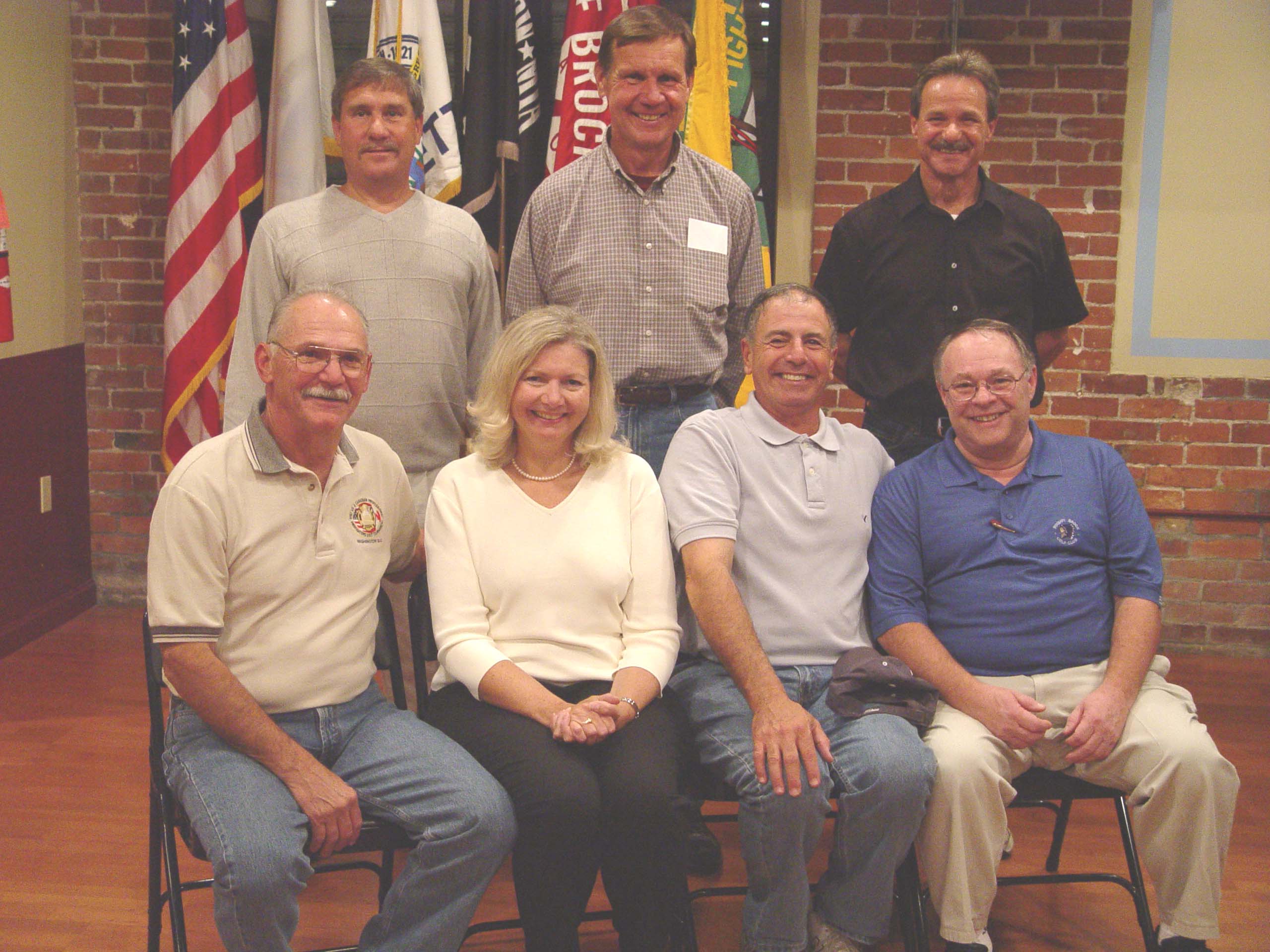 Page Last Updated: Dec 15, 2010 (05:59:00)