| | | |
| --- | --- | --- |
| Welcome | | You are not currently logged in. |
| | | |
| --- | --- | --- |
| | Contact Elected Officials! | |
| | | |
| | | |
| | | |
| --- | --- | --- |
| | | |
| | | |
| | | |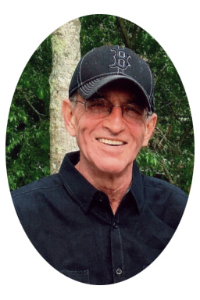 Raymond B."Ray" Roberts (BFD) age 67 of W. Yarmouth, formerly of Brockton died December 3, 2019 at his home, surrounded by his family after a determined fight against an aggressive cancer. He was the devoted husband of Catherine R. (Pierce) Roberts.

Raymond was born and raised in Brockton a son of the late John and Marion (Barry) Roberts and had lived in West Yarmouth for the past 15 years. A 1970 graduate of Cardinal High School he had also earned A BA in Business Administration from UMass Dartmouth and an Associate Degree in Fire Science while a member of the Brockton Fire Department.

Raymond had a 33 year career with the Brockton Fire Department and retired in 2017. He was a deeply respected and admired Fire Fighter. Ray had the respect of his peers, his superiors and of course his students. Working with rookie F F's showing, demonstrating and explaining the mysteries of a unique and complicated profession, was one of Ray's favorite activities.

On the fire ground he was fearless. Never overwhelmed or intimidated by the dangerous and unexpected things that a lesser man would be panicked upon facing. Raymond was cool and business like whether trapped in a third floor hall way or laying on his back holding the fire back while his crew kicked in doors to insure no one was left behind.

Raymond loved the Fire Department. He was, rightfully, proud of being a Brockton fire fighter. He walked tall among his fellow citizens, and as all who knew and admired Raymond he walked tall among his peers. Speaking for Mike, Kenny, Richie, Eddie, Paul, Fred, Jack, Jimmy, Timmy, Danny, he meant so much to us. He's only just gone but we miss him terrible already.

Raymond, as all who loved him called him, was a generous and decent man. Raymond didn't wear his generous and empathetic nature on his sleeve. He simply went about his life volunteering his shoulder to rest or reassure a family member, a friend even a friend of a friend. Raymond was the safe harbor for all he knew, friend or relation.

If you were Raymond's friend, he would do just about anything for you. Whether showing up with a hammer to help you with your roof, repair your car and of course problems with your pool. Family came first for Raymond and he was a hero as a father.

Raymond was the father of Shannon Baker and her husband Ken of Whitman, Jarred Roberts and Jamie Roberts both of West Yarmouth and the late Joshua Roberts. He leaves six grandchildren Brianna, Miah, Noah, Cody, Kenny and Tyler and was the brother of Jack Roberts and his wife Roxanne of Dennis and the late Gary, Mark and Karen Roberts.

Visiting hours will be held in the Conley Funeral Home 138 Belmont Street (Rte. 123) Brockton on Tuesday 2-6pm. The procession will gather at the funeral home on Wednesday at 9am for a Funeral Mass at St. Edith Stein Church at 10am. Burial in the Mass National Cemetery, Bourne. In lieu of flowers please consider making a donation in Raymond's name to St. Jude Children's Research Hospital, PO Box 1000, Dept. 142, Memphis, TN 38148 or the Brockton Firefighters Relief Association, PO Box 3341, Brockton, MA 02304-3341.
December 12, 2018
Brothers & Sisters,
Seventy-three years ago today, the Associated Fire Fighters of Massachusetts received our Charter from the International Association of Fire Fighters (IAFF). On that day, there were only twelve Locals in the newly formed "AFFM". They included; Boston, Brockton, Cambridge, Gloucester, Holyoke, Lawrence, Lynn, New Bedford, Newburyport, Northampton, Quincy, and Springfield.
In 1975, at the AFFM Biennial Convention, the delegates voted to change the name to our current, Professional Fire Fighters of Massachusetts, effective January 1, 1976.
As we prepare in the coming days, to lay our Worcester Local 1009 Brother Christopher Roy to rest, I ask you to pause and reflect on how we got to where we are today.
Our PFFM, which started as an Organization of just 12 Locals, has swelled to over 220, representing over 12,000 IAFF Fire Fighters and Emergency Medical Technicians and their families across Massachusetts.
We have been in the business of protecting fire fighters and their families for 73 years. We have stood at attention at the Line of Duty Death funerals for over 900 of our PFFM Brothers and Sisters. This is what we do as fire fighters. Our PFFM has secured countless benefits and pensions for widows and families, and ensured that our fallen are never forgotten. This is what we do as a Union. This is our business, and this is Our PFFM.
In closing, I am honored for the opportunity to be serving as your President, and I look forward to the challenges ahead.
In solidarity,
Richard MacKinnon, Jr.
Richard MacKinnon, Jr.
Proud President
Professional Fire Fighters of Massachusetts
July 27. 2016 11:57AM
Brockton school committee member, retired firefighter, dies at 69
Wayne McAllister, a retired firefighter and school committee member, is being remembered as a mentor and community leader in Brockton. McAllister died on Tuesday after a long bout with cancer. He was 69.
PHOTO/ J. Kiely Jr./The Enterprise
Brockton Planning Board member Wayne McAllister died on Tuesday, July 26, 2016, after a long bout with cancer. He was 69. In this picture, taken on Oct. 2, 2005, McAllister, sang "Amazing Grace" during the domestic violence vigil at Brockton's Christ Congregational Church in remembrance of victims of domestic violence Sunday afternoon.
BROCKTON – Wayne McAllister, who was the first African-American to hold elected office in Brockton, is being remembered for his service as a city firefighter for more than 30 years and as a civic leader known for his frank, thoughtful stances on issues facing the community.
"The one thing I can take solace in, after his passing, is knowing how many people he's touched and helped," said Sara Keough, one of his daughters. "He had pride in the city. He loved it here. He was willing to do anything for the residents of the city. That was basically his passion."
McAllister, who remained on the Brockton Planning Board and the Southeastern Regional Vocational Technical High School Committee, died surrounded by family at his Brockton home on Tuesday after a long bout with cancer. He was 69.
Keough said her father, who often got other parents involved with community endeavors, such as forming a basketball team at the Arnone School, would never be afraid to speak his mind on issues of education, diversity and access to resources. When he addressed a problem, he researched it thoroughly and didn't mince words when giving his opinion, said Keough and others.
"He said it like it is," Keough said. "He had a way of saying things that was direct and to the point. I wouldn't say it was necessarily rude. But it was frank. And often it was a little funny. That took the sting off, but you got his point, which I think is what made him likable. ... He always had a way with words."
Former colleagues at the Brockton Fire Department recalled how McAllister taught them the trade. Archie Gormley, president of the Brockton Firefighters Local 144 union, was one of several people who referred to McAllister as a mentor.
"What he meant to the younger members was, when we came on, especially myself, he was looking out for us," Gormley said. "He took us under his wing. He showed us what it was all about. He was able to make us understand how the fire department ran, and how we should act, and how we should behave, and what are our responsibilities."
Gormley said the Brockton Fire Department mourns the death of McAllister, who is also a veteran of the U.S. Army, for which he received an honorable discharge. Gormley also thanked McAllister for his contributions to the firefighters union, as a former vice president for Local 144.
"It's a loss for all us," Gormley said. "I learned a lot from him, not only about being a firefighter, but about union representation ... to protect all our benefits and everything that firefighters fought for in the past. ... He was a great community activist."
Gormley said too many firefighters are dying from cancer.
"People don't realize this, but that's the one disease that'll take most of the firefighters' lives throughout their career," he said. "I feel very deeply about his family and their loss. We'll continue to help them in any way we can."
McAllister was the first African-American elected to office in Brockton, as a representative for the city on the school committee for Southeastern Regional Vocational Technical High School, said friend and fellow planning board member Ollie Spears. McAllister served as a Brockton representative on the regional school committee since 2002, and remained on the committee until his death.
As a member of the Brockton Planning Board, McAllister was among a group of public officials who were named personally as defendants in a $82.8 million lawsuit filed in 2012 by Brockton Power, after the company was blocked from building a gas-fired power plant in the city. McAllister was the only one from the group of defendants who remained in office when Brockton Power dismissed individual defendants named in the lawsuit.
McAllister was also active with the Brockton Chapter NAACP, and was a member of the mayor's crime and drug task force. McAllister also ran unsuccessfully for the Ward 4 City Council seat in 2005.
Through it all, McAllister was a "straight shooter," Spears said.
"Wayne was a mentor to me, personally and politically," said Spears, who remains on the Brockton Planning Board. "Wayne told it how it is, didn't hold back and stood his ground. This is what I admired about him."
A wake is scheduled for this Saturday from 3 to 8 p.m. at the Russell and Pica Funeral Home, 165 Belmont St., in Brockton. A burial with U.S. military honors will be held on Monday at 11:30 a.m. at the Massachusetts National Cemetery in Bourne.
BROCKTON FIREFIGHTERS PIPES AND DRUMS
ROAD RACE RESULTS
1st PLACE MALE JOE REGO 19:52
1ST PLACE FEMALE ANDREA SAWLER 21:31
2ND PLACE MALE WESLEY DWYER 20:03
2ND PLACE FEMALE MEGAN ONEIL 24:56
3RD PLACE MALE JAMES CAMPBELL 20:26
3RD PLACE FEMALE KELLEY TRAVERS 25:54
1ST PLACE AGE DIVISIONS
15 & UNDER MALE RICO PALANZA 29:38
15 & UNDER FEMALE ABIGAIL KRIM 30:02
15-19 MALE PADEN PALANZA 21:34
15-19 FEMALE TAYLER GALLIGAN 42:17
20-29 MALE EDWARD TWOLIG 20:47
20-29 FEMALE KELLY TRAVERS 25:54
30-39 MALE MATT MCDONALD 27:04
30-39 FEMALE ANDREA SAWLER 21:31
40-49 MALE JOE REGO 19:52
40-49 FEMALE LAURA KRIM 32:52
50-59 MALE KEN TOLSON 23:21
50-59 FEMALE KIM TOLSON 46:45
60 & OVER FEMALE LISA GARCEN 51:53
ROAD RACE RESULTS FIREFIGHTER DIVISION
1ST PLACE BROCKTON FIREFIGHTER MALE: JAMES CAMPBELL 20:26
1ST PLACE VISITING FIRE FIGHTER MALE: WESLEY DWYER 20:03
1ST PLACE BROCKTON FIREFIGHTER COMPANY TEAM CHALLENGE SQUAD A
TONY BOWEN, DAN SANTRY, STEVE MCLEAN TEAM AVERAGE- 21:49